So it was 10 days until we set off on our grand adventure. 10 days to convert the whole back of the van, and so it began…
This is our van before we began work: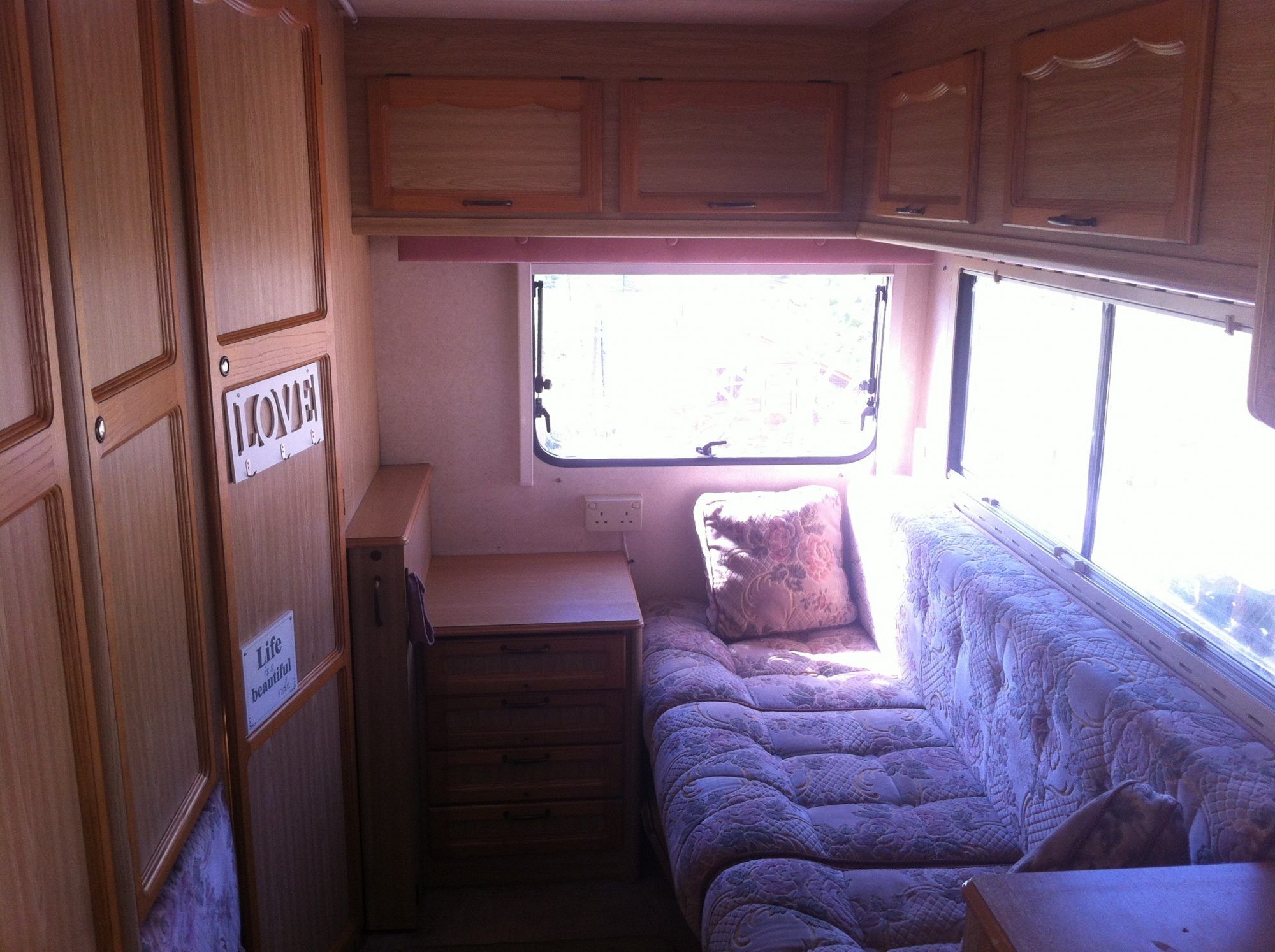 Stage one was to take everything out,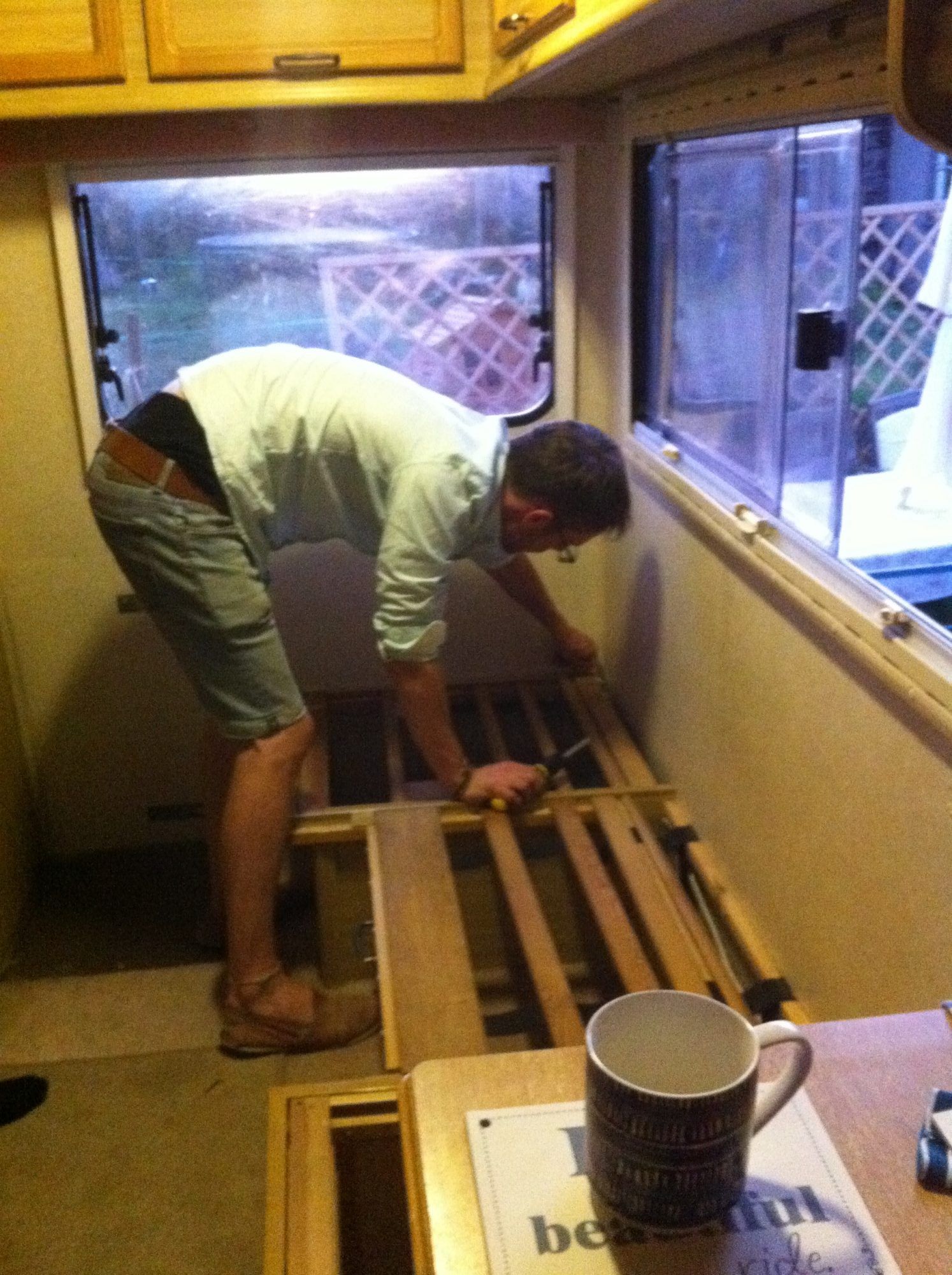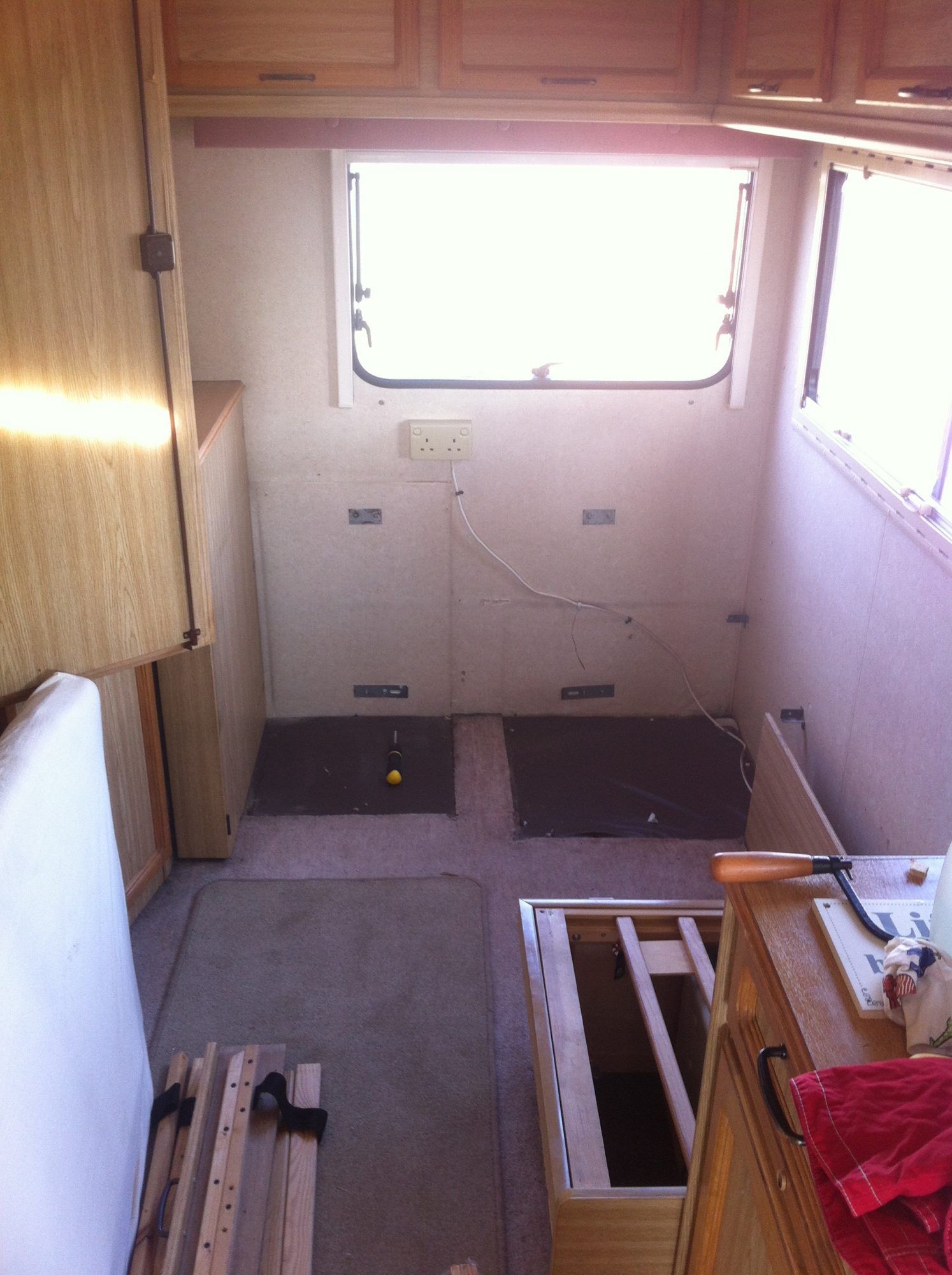 Now we had our blank canvas and we could start to re-shape the space…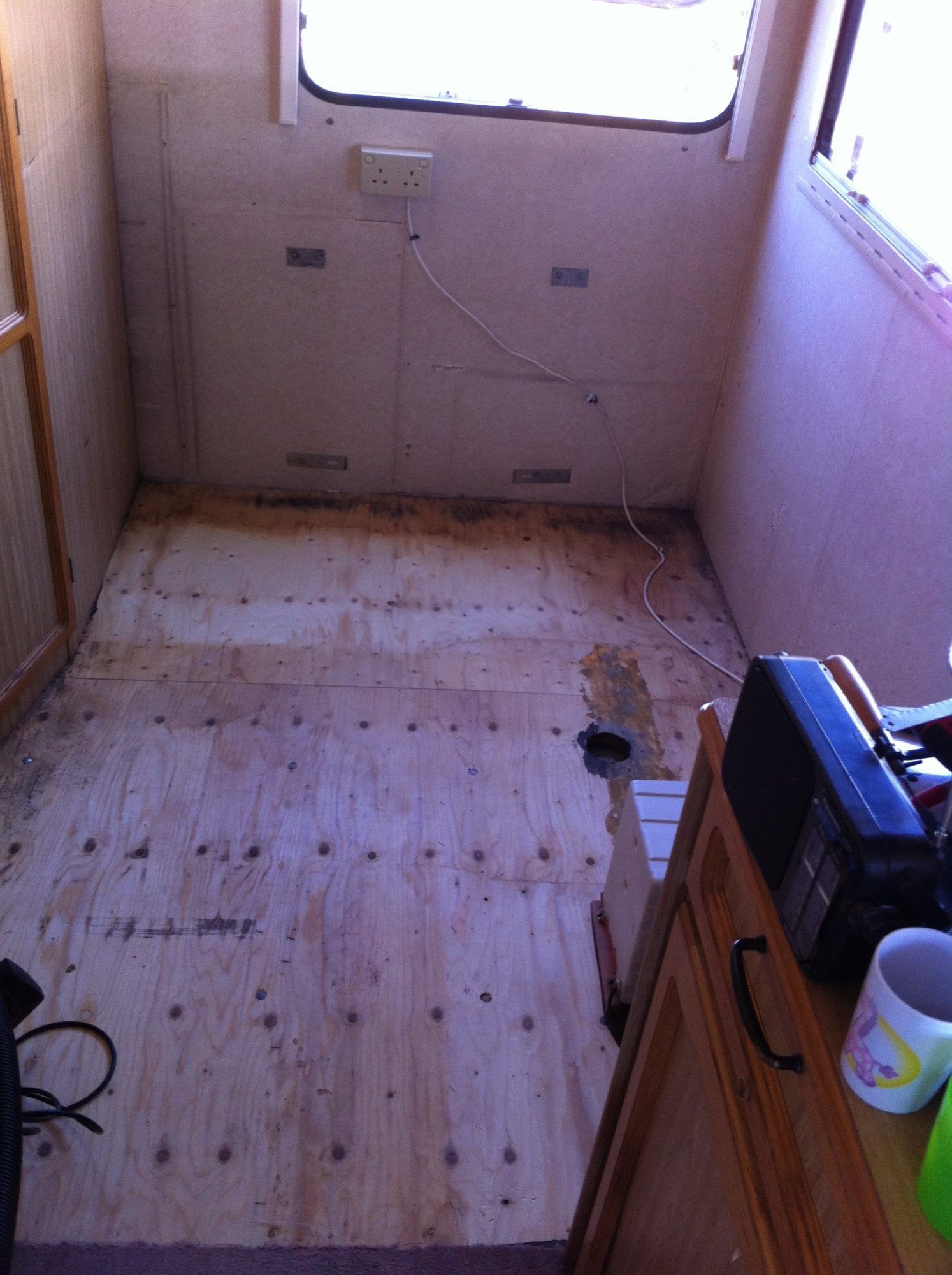 First up, to clad the walls…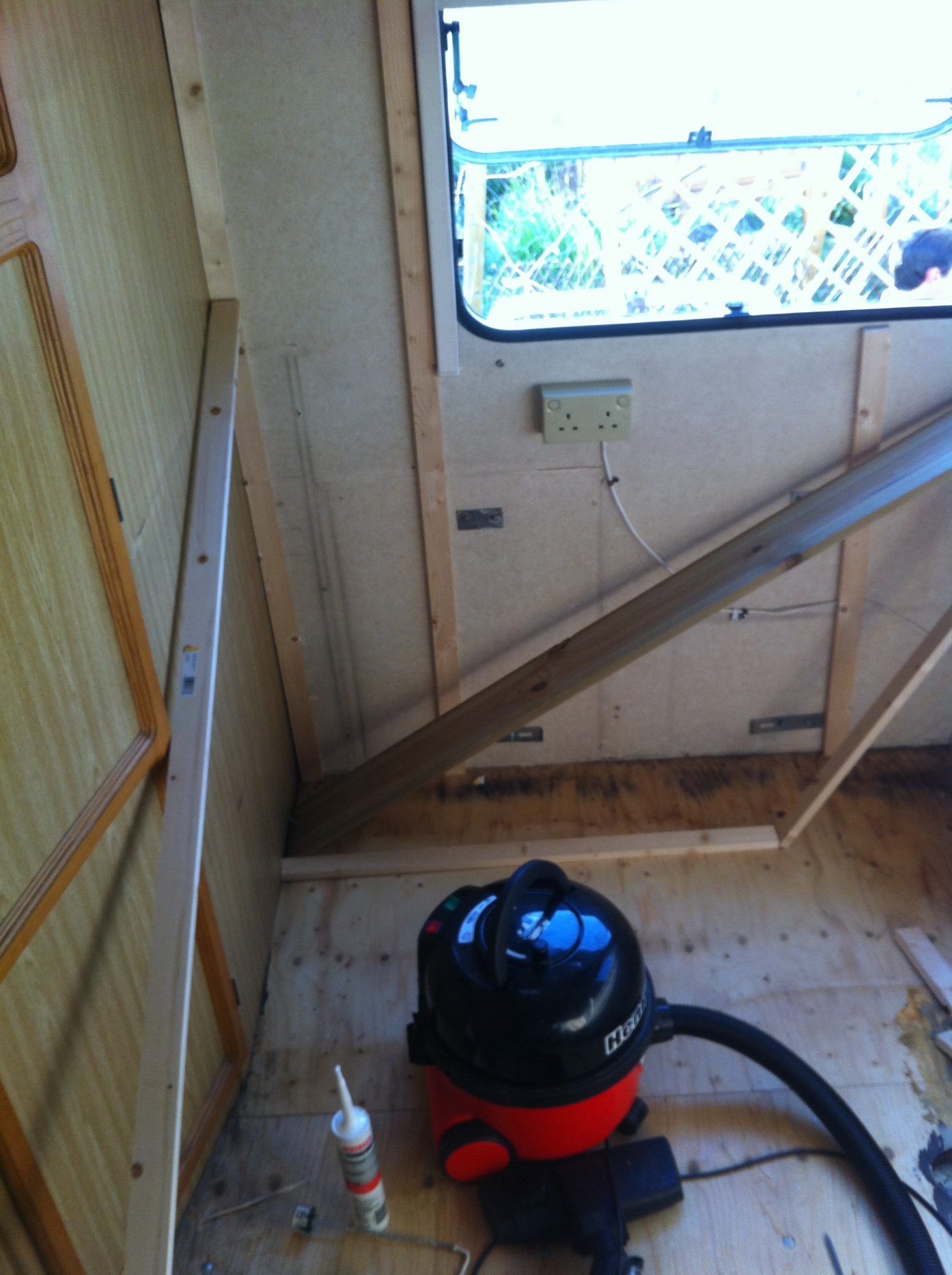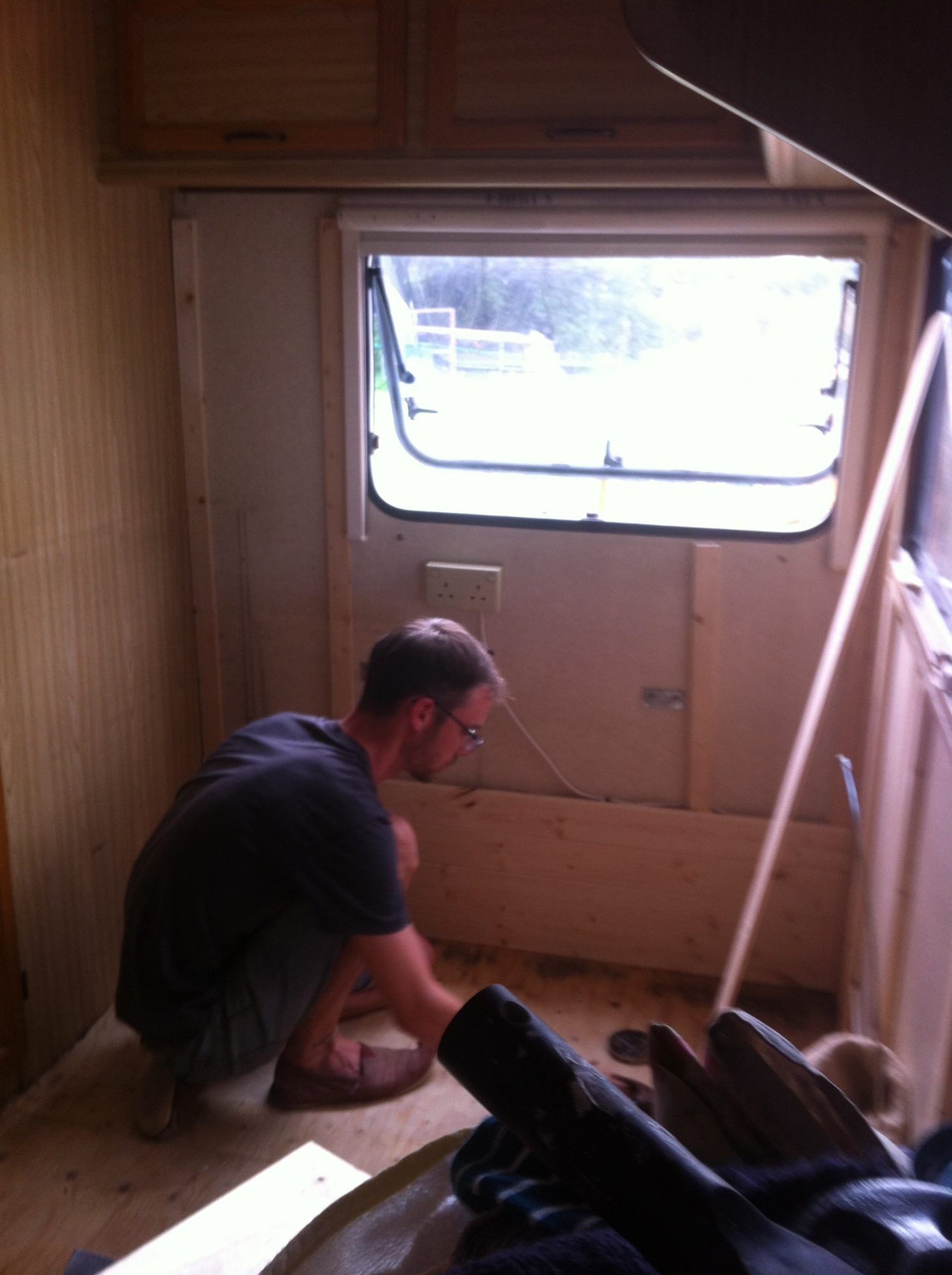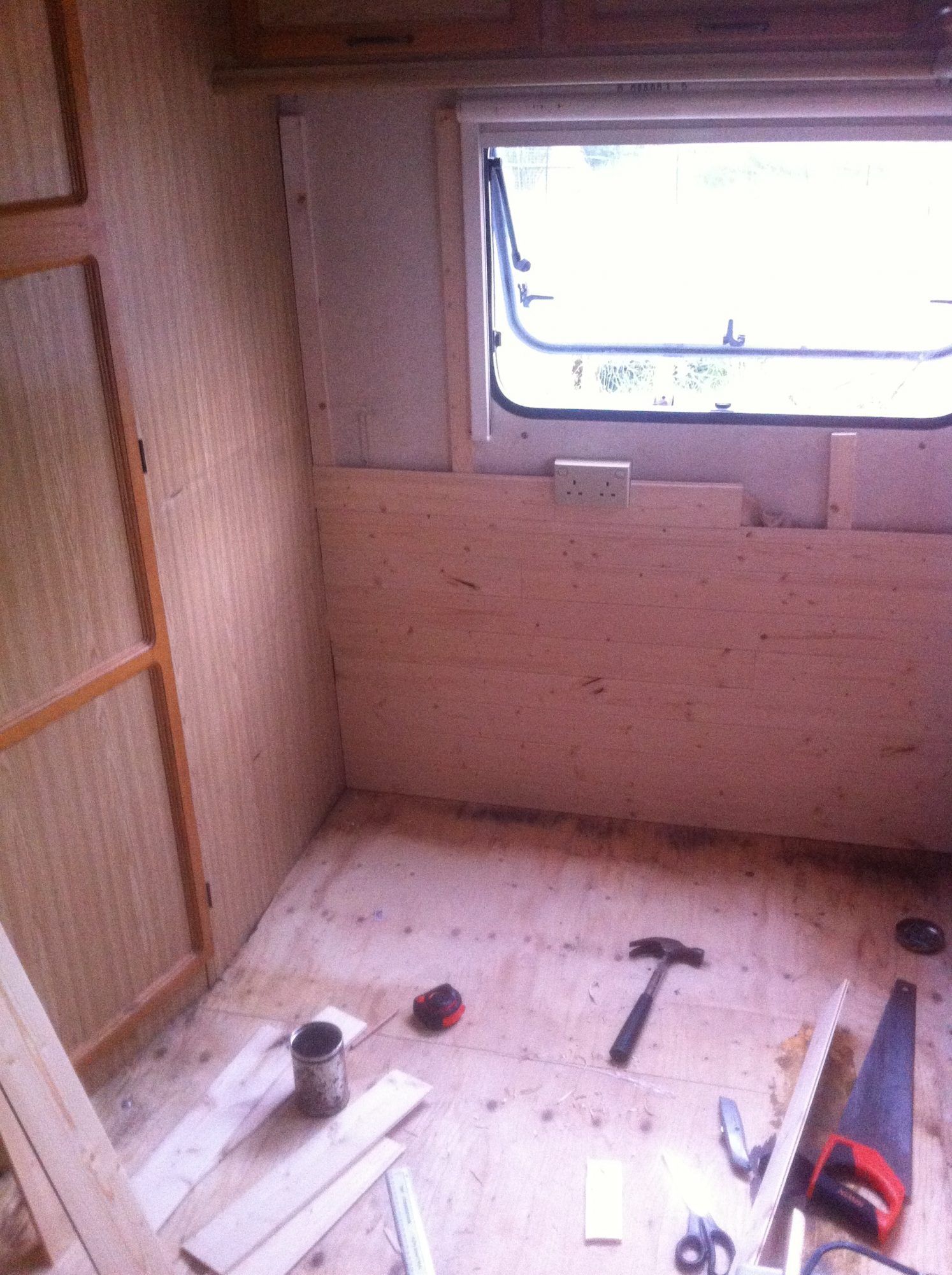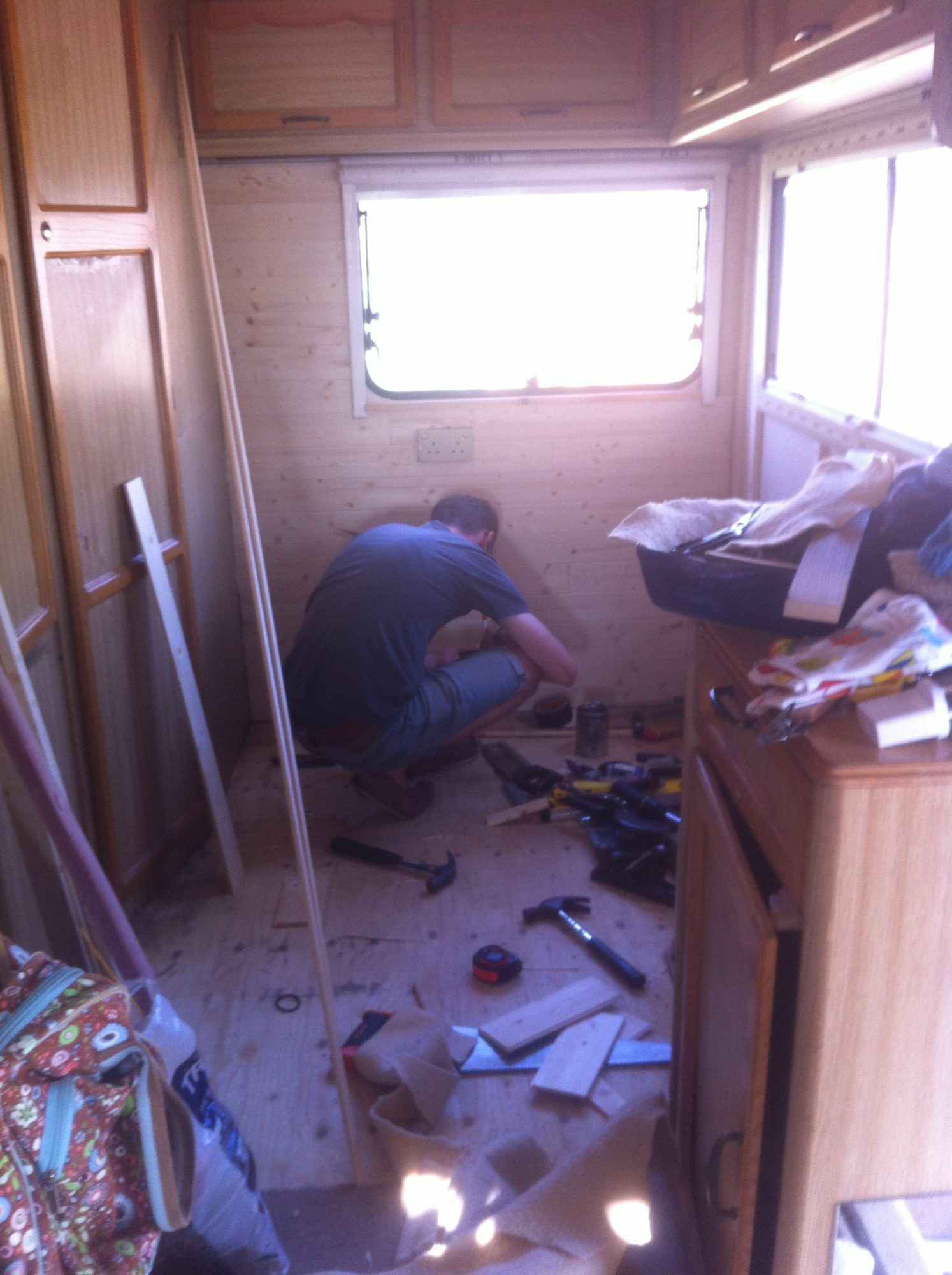 On goes the paint…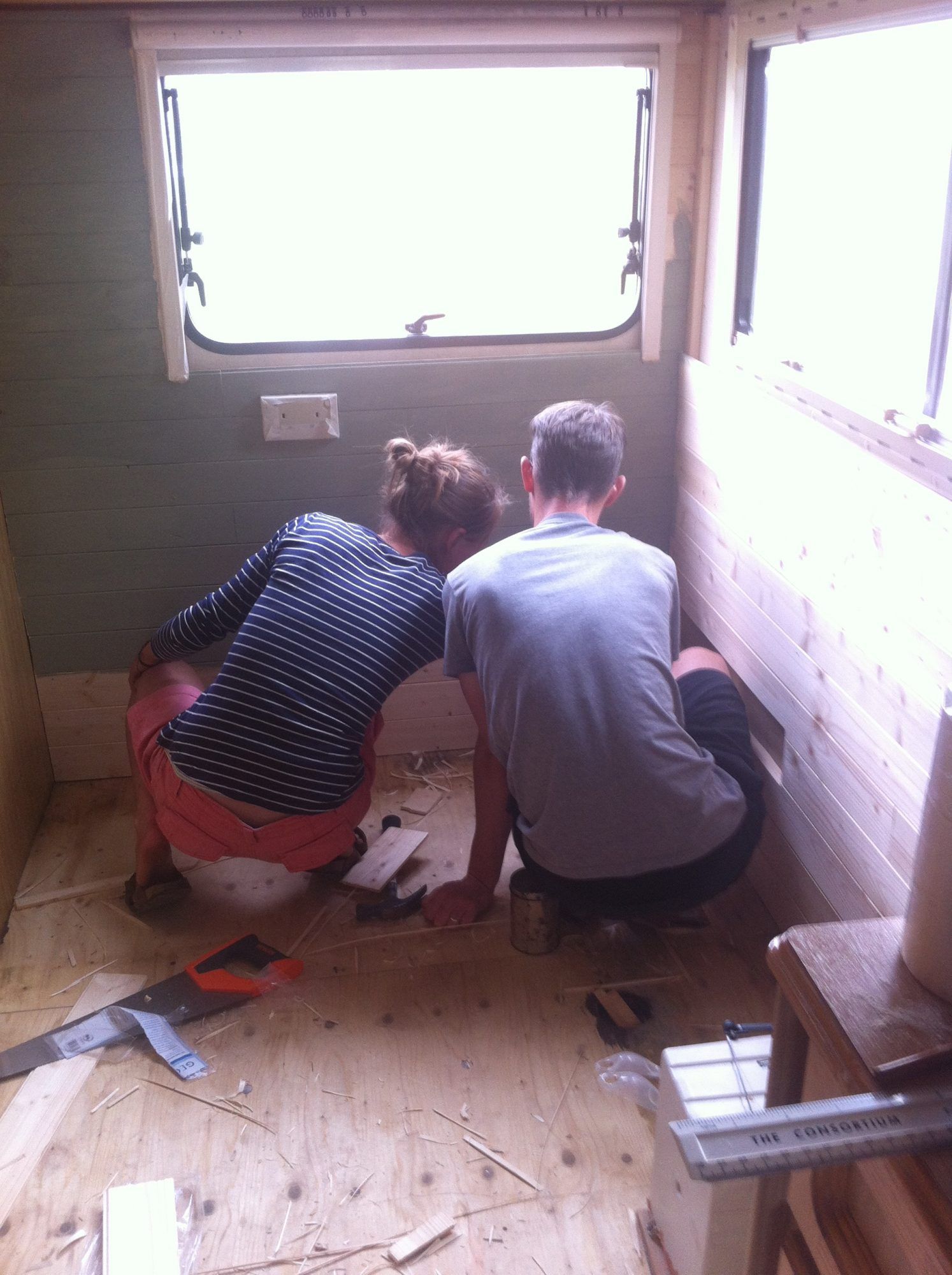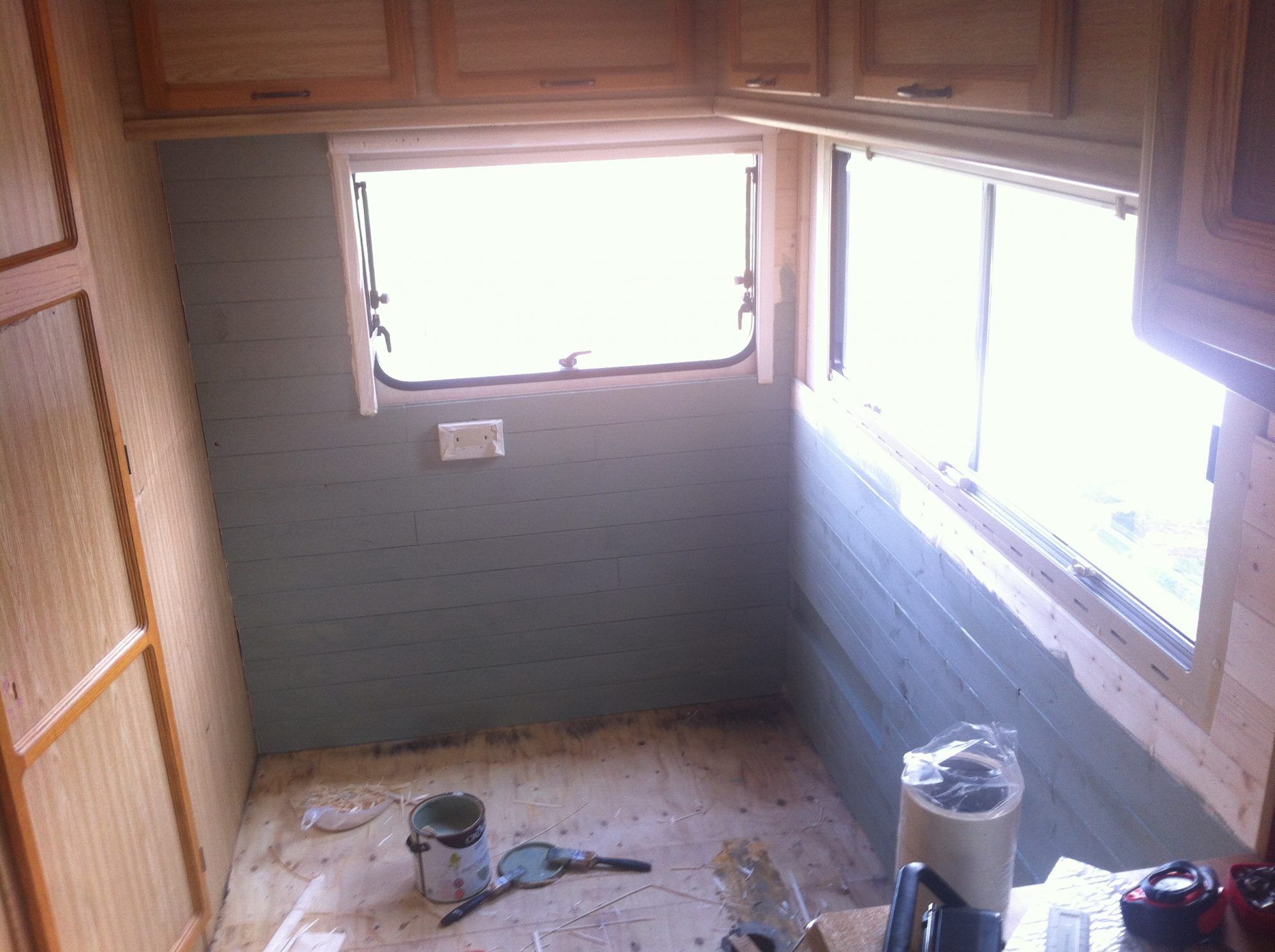 Once the walls were done it was time for the floor to be done. We chose to lay cork tiles…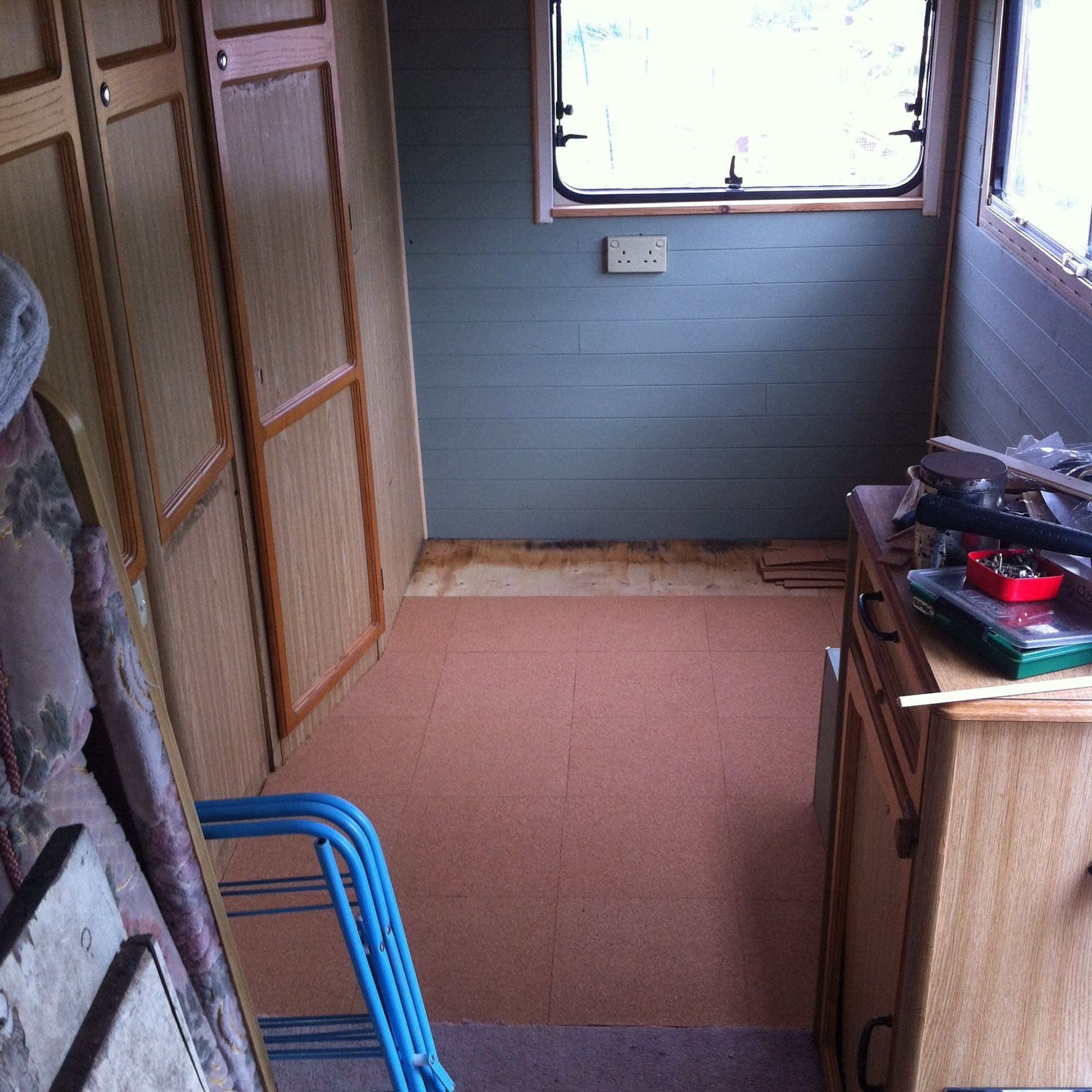 A few coats of varnish…
Then in went the bed I made from a couple of floor boards complete with legs I turned on the lathe…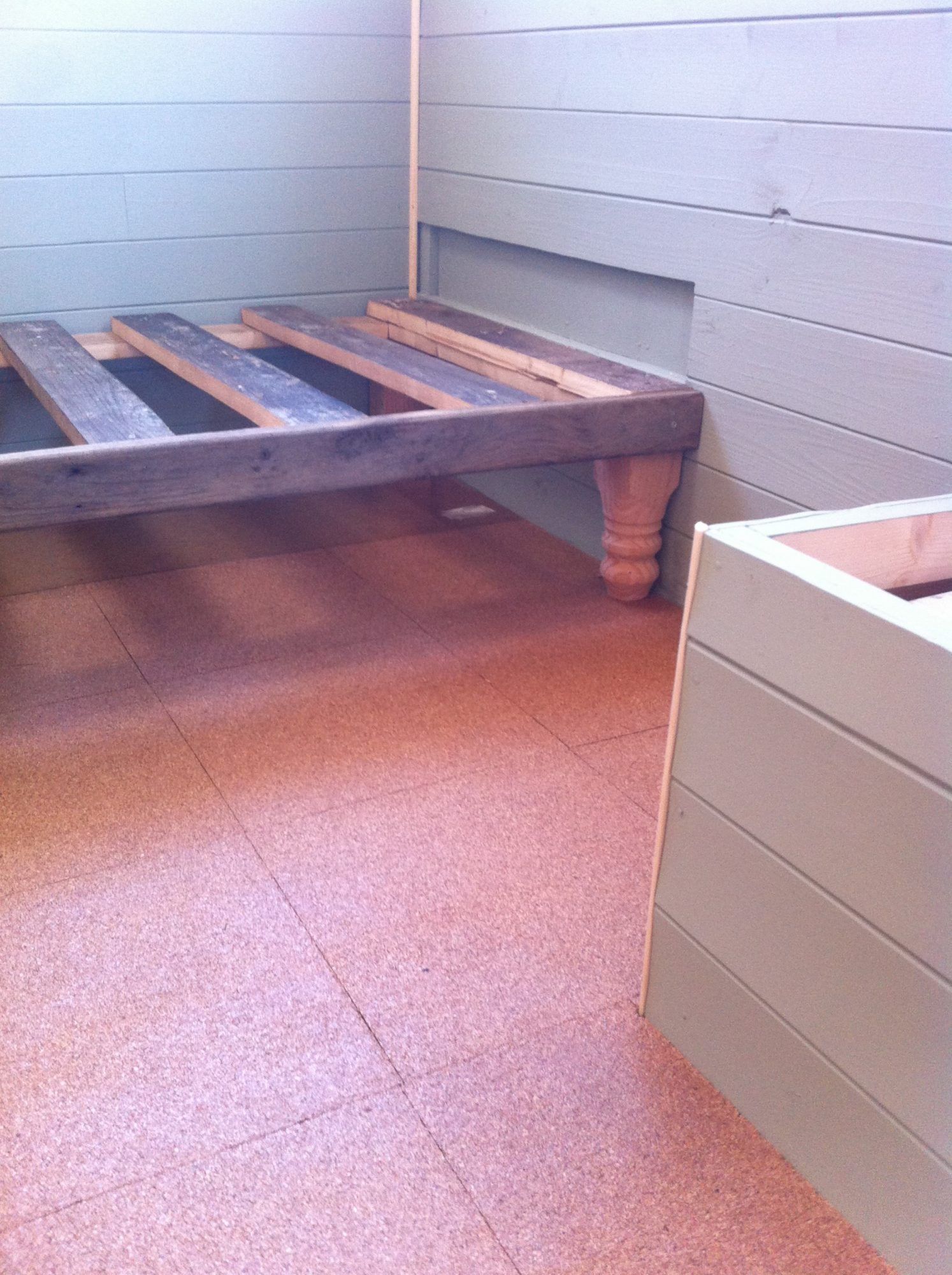 And done!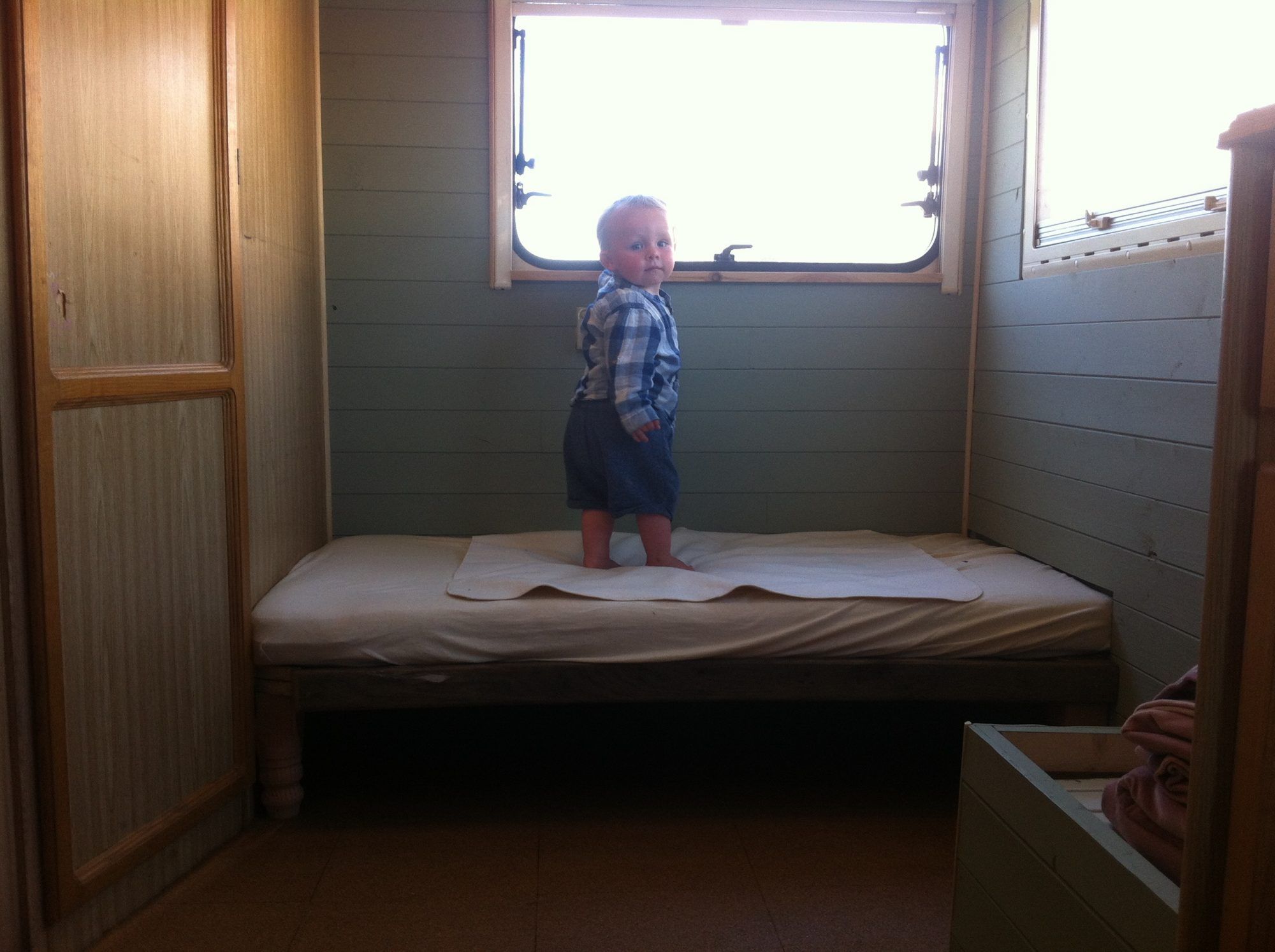 Now for the adventure!