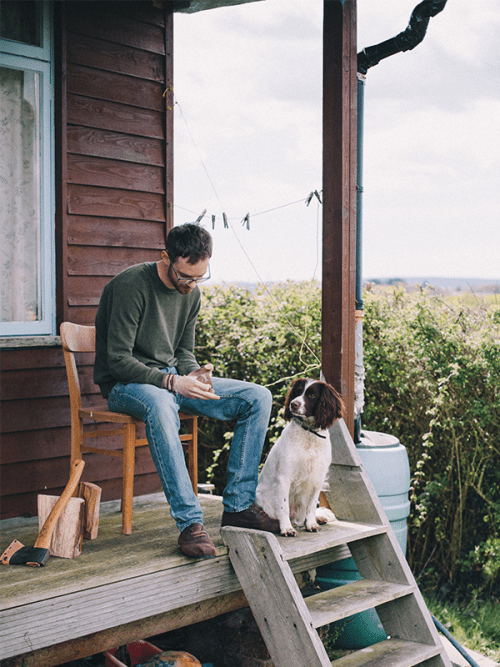 Growing up I was never found without a pencil and paper to scribble on and this desire to create only grew stronger as I grew older.
I originally studied fine art at university knowing that I would always want to do something creative. From university I went on to become a graphic designer and since then has developed a passion for design and beautiful things.
I always wanted to move away from working so much at my computer and get back to creating something truly by hand. This was when I happened to stumble into spoon carving, and I haven't put my knife down since. Spoon carving is as addictive as it is rewarding and this combination makes me never want to stop carving!
The idea for Thorne and Anchor was born just after I got married. We moved into a wooden hut by the beach at Thorness Bay on the Isle of Wight.
Stripped of mod-cons such as running water and electricity this organic simple way of living was a really positive experience and helped us appreciate the little things in life that are easy to take for granted. This was the perfect environment to realign my creative eye and get back to doing what I love… creating raw, simple, beautiful things using simple old fashioned techniques.
Each item I make is loving hard carved from reclaimed timber, this reflects my belief that we should be accountable for everything we buy or source and respect it.
Please feel free to contact me using the form below or email me at info@thorneandanchor.co.uk for more information or any enquiries.
Tom Fallick – Thorne and Anchor