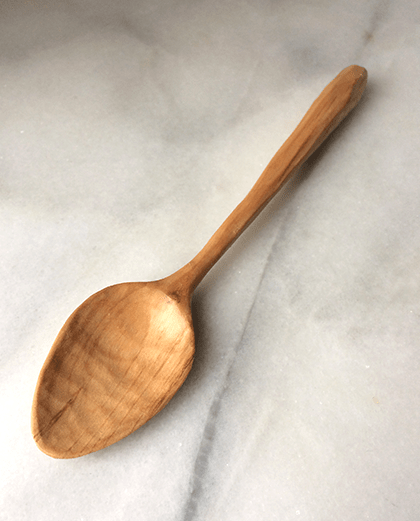 Small Eating Spoon

This is a smaller version of the classic eating spoon perfectly shaped for those smaller people in our lives! It is made from re-claimed hazel wood.
The spoon measures about 16cm in length.
This wood is finished with beeswax and flaxseed oil which also helps protect and prolong the life of the spoon.
You may also like