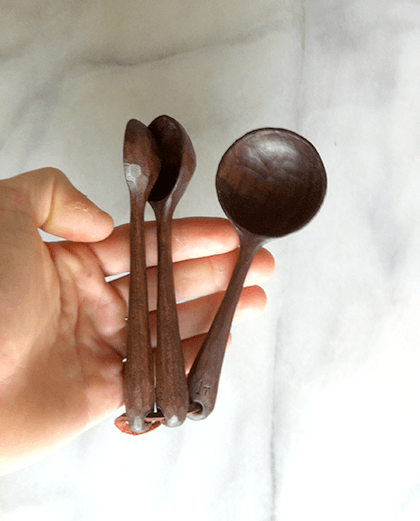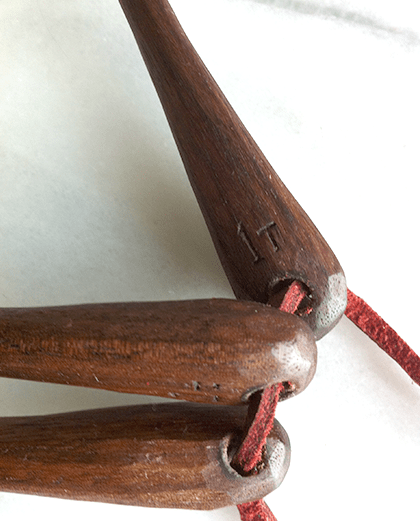 Walnut Measuring Spoons 3 set

Introducing our hand carved faceted walnut measuring spoons. 
This is a set of 3 spoons measuring:
1 Table Spoon
1 Tea Spoon
1/2 Tea Spoon
Each spoon has the measurement hand carved into the handle. The spoons all measure approximately 13.5cm long and are tied together using a loop of re-claimed leather.
Each scoop will be slightly different and have it's own unique charm as they are all hand carved.
The wood is finished with beeswax and flaxseed oil finish from the handmade spoon and board butter which also helps protect and prolong the life of the scoop.
You may also like