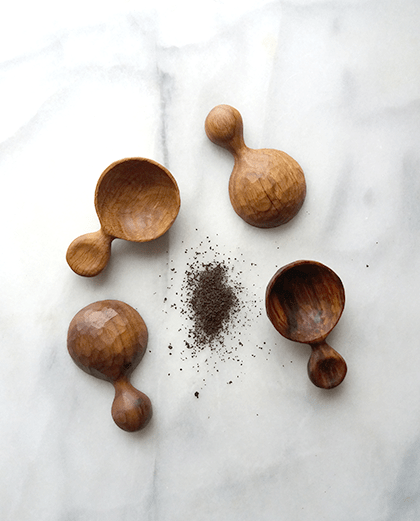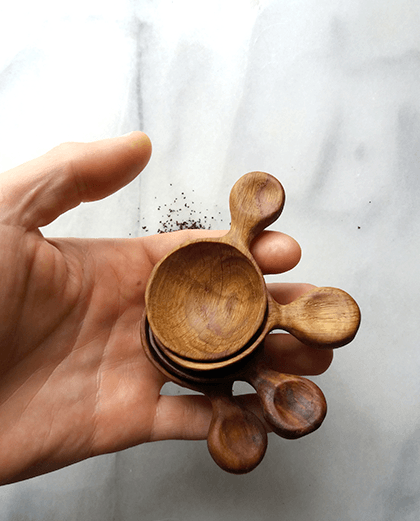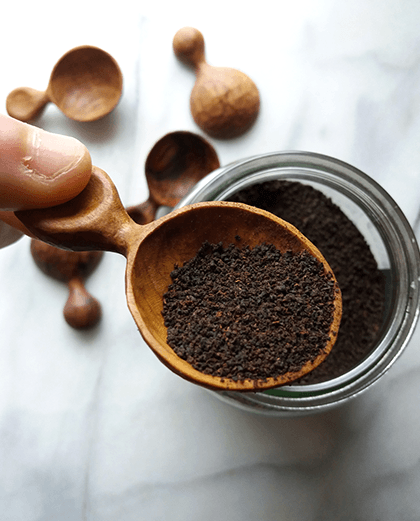 Loose Tea Scoop
£26
Hand carved Loose Tea Scoop from reclaimed wood. Ideal for using to make the perfect cup of tea. We prefer to use loose tea leaves rather than tea bags because of the plastic which is in most tea bags. We feel it's also a lot more satisfying to be able to scoop your tea leaves out of the jar with a beautiful wooden utensil!
This scoop is available in a few different types of wood, Oak (top 2 in first image), Walnut (bottom left in first image), or Hawthorn (bottom right in first image). Select your wood of choice from the drop down.
Each scoops features a faceted back which looks beautiful when reflecting the light. The scoops measure about 7.3cm long by 4.2cm at widest point. They are each carved by hand so size and grain my vary slightly.
Each scoop is finished with a home made butter, made from organic flax seed oil and beeswax, which helps protect and prolong the life of the scoop.
You may also like