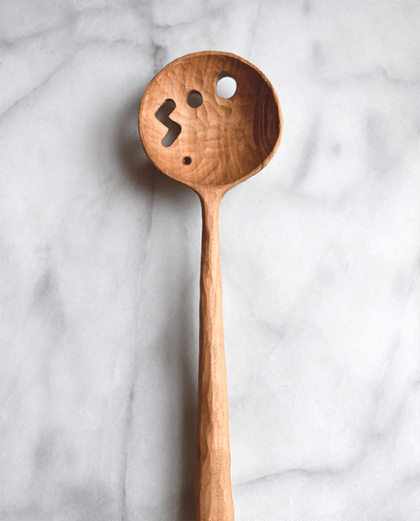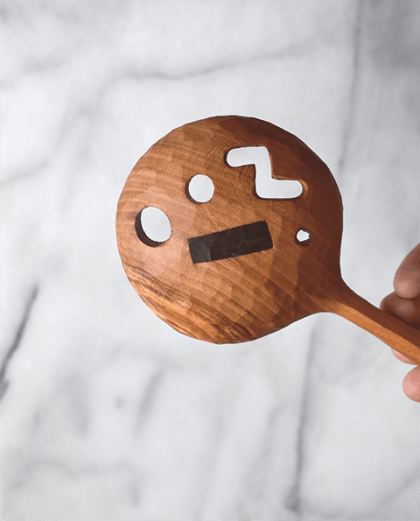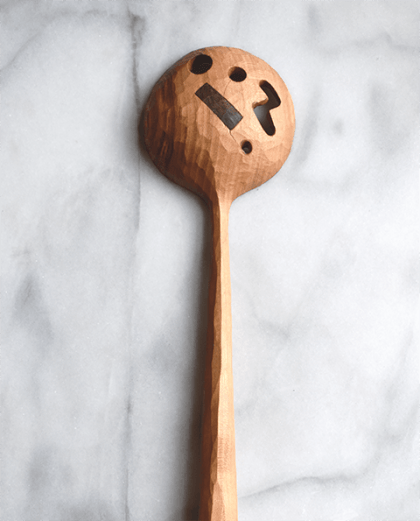 Large Spoon

This is a handmade spoon carved from re-claimed cherry wood.
The spoon has a faceted finish, showing the knife cuts that have shaped the spoon. It also features a walnut inlay to repair a natural crack in the wood as well as a number of holes to drain liquid as you cook.
The spoons measure about 30cm in length.
The wood is finished with beeswax and flaxseed oil which also helps protect and prolong the life of the scoop.
You may also like