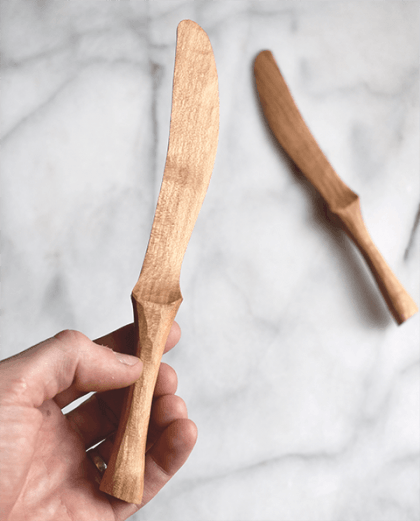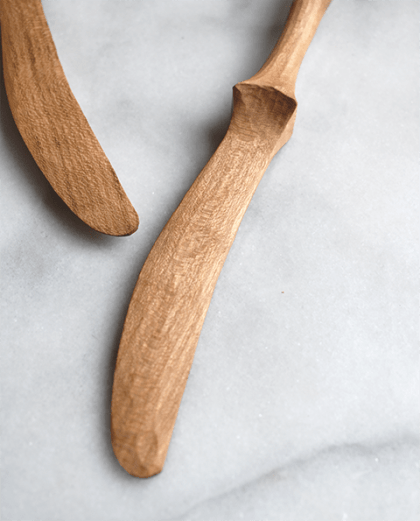 Cherry Butter Knife

Hand carved butter knife made from re-claimed cherry.
Each knife is unique complete with faceted finish.
The knife measures approximately 21cm.
This wood is finished with beeswax and flaxseed oil finish from the handmade spoon and board butter which also helps protect and prolong the life of the knife.
You may also like