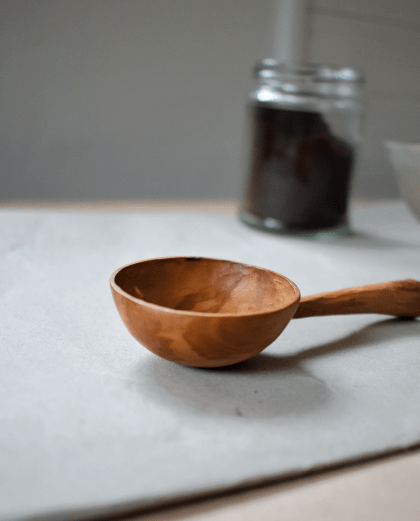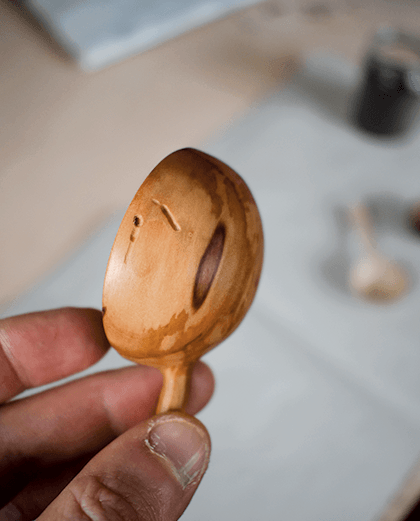 Apple Coffee Scoop
£30
Handmade scoop carved from re-claimed Isle of Wight apple wood.
The scoop is faceted inside the bowl and on the handle, so you can see the knife cuts that created it. The back of the bowl is sanded smooth to revival the beauty of the grain.
These spoon all have a very unique grain, so may be slightly different from those in the images. The wood also has a few worm holes from when it previously had woodworm, this adds to the uniqueness of these pieces.
The scoop measures approximately 12cm by 5cm, and holds an approximate measure of 2 table spoons.
The wood is finished with beeswax and flaxseed oil which also helps protect and prolong the life of the scoop.
You may also like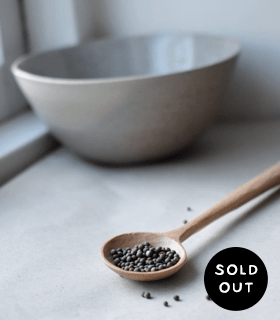 &pound22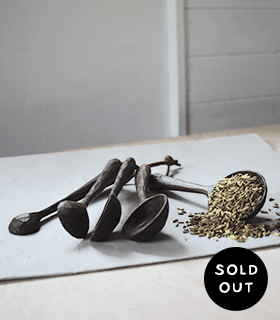 &pound120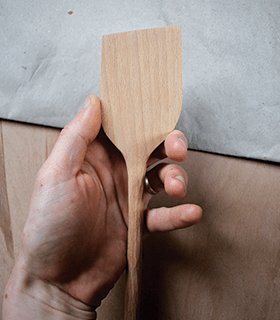 &pound30